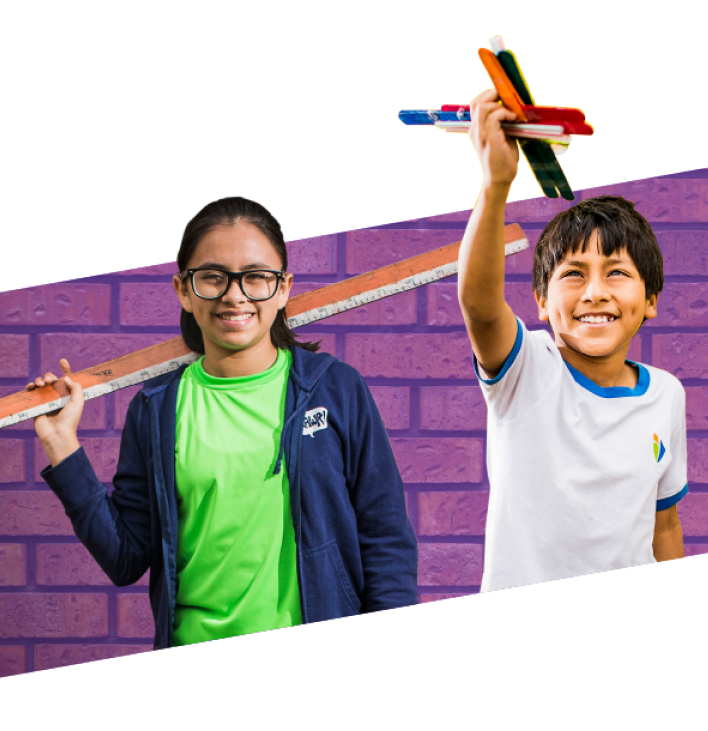 Opening the doors to opportunities, we present Educando Perú.
Our first corporate social commitment platform that seeks to contribute to the development of the country, promoting and furthering quality and affordable education for the benefit our children and youth, and to strengthen the Peruvian educational environment.
This is how we make our purpose of "making Peru the best place to raise a family" come true; because by educating generations we transform Peru.
LINES

OF ACTION

Our initiatives are
geared towards 5 lines of action
2
Educational forums and festivals
3
Innovation, infrastructure & technology
4
Training and recognition of teachers
5
Public and private strategic partnerships
In the last 10 years, the following have been granted and committed:
Scholarship program
1
S/161 million investment in scholarships + S/66K in scholarships delivered and committed
Educational forums and festivals
2
S/2 million investment + 20K beneficiaries
Innovation, infrastructure & technology
3
S/26 million works for taxes: Santa Maria Reyna School, Junín and Liceo Naval Capitán de Navío Francisco Carrasco, Loreto + 10K students benefitted
Training and recognition of teachers
4
Interbank's "Maestro que deja Huella (Teachers Who Leave an Imprint)", 15 years recognizing the work of public teachers in Peru, with 346 regional finalists and 15 national awardees
Public and private strategic partnerships
5
Working together with: América TV, Grupo RPP, Loreto Regional Government, the Ministry of Defense and Huancayo Provincial Municipality
COMPANIES PART
OF THE PLATFORM